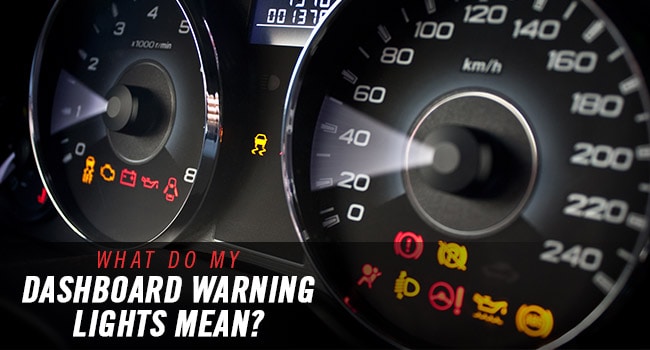 Hours
Monday

08:00AM - 06:00PM

Tuesday

08:00AM - 06:00PM

Wednesday

08:00AM - 06:00PM

Thursday

08:00AM - 06:00PM

Friday

08:00AM - 06:00PM

Saturday

08:00AM - 05:00PM

Sunday

Closed
Car maintenance may seem like a tricky thing to keep up with. But with tools like your dashboard warning lights, you have many hints and answers right under your nose. Here are several important warning lights that every driver should know.
Check Engine
The little light that's shaped like an engine can be an intimidating sight to see. However, it's not always indicative of a pricey fix. Sometimes it's as simple as having a gas cap tightened. If this light comes on and stays on, bring your car into Linwood CDJR Metropolis to get it assessed ASAP.
Engine Temperature Warning
This light will look like a thermometer dipped into water. It's there to tell you that your engine is overheating, which isn't a good thing. Pull your car over as soon as you can to let it cool down, then bring it in for service.
Tire Pressure Warning
Your Tire Pressure light may look like a squat tire with an exclamation point in it. It's on all cars with tire pressure monitoring systems. When it's on, it's time to check your tire pressure on all four tires.
Oil Pressure Warning
The oil can-shaped light shows you that either your oil is low or your oil pressure system has a problem. When it comes on, pull over at the nearest service station, check your oil levels, and top off the oil if needed.
Antilock Brake Warning
This light will show the acronym "ABS" to indicate that there's a problem with your antilock brake system.
Battery Warning
The battery-shaped light is, of course, a warning about your car's battery. The charge may be low, or it may be time to replace your battery. Batteries are especially susceptible to dying in cold weather, so when this light comes on in the winter get your battery checked as soon as possible.
If you have any questions as to what your dashboard light means or need service because of a dashboard light, Linwood Chrysler Dodge Jeep Ram of Metropolis is here to help!